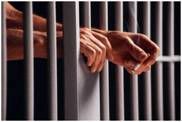 BATON ROUGE, La. (AP – Karen Rayburn, a 47-year-old Baton Rouge woman, who worked as a patient recruiter for several Louisiana durable medical equipment (DME) companies has been sentenced to 18 months in prison for her role in a Medicare fraud scheme. Rayburn pleaded guilty to one count of conspiracy to commit health care fraud In January.
The companies linked to the scheme allegedly submitted more than $21 million in bogus Medicare claims. Prosecutors say bogus prescriptions for leg braces, wheel chairs and other equipment that Rayburn obtained were used to submit fraudulent claims to the Medicare program.
The United States Probation office conducted a Pre-Sentence Investigation and determined that Rayburn's advisory guidelines offense level was 23 with a criminal history category of I. Her advisory guideline imprisonment range is 46 to 57 months.
Noting that Rayburn had provided "substantial assistance" in the investigation or prosecution of others involved in the conspiracy, the prosecutor filed a §5K1.1 motion under the guidelines urging the judge to reduce Rayburn's sentence by 40%.
The prosecutor wrote, "While the United States would typically recommend a five (5) level reduction in a matter such as this, the result would be a advisory guideline range of 27 to 33 months, which would result in a recommended sentence for Ms. Rayburn that is much more severe than the sentence imposed by this Court for her own brother, Rodney Taylor, who did not cooperate. Such a sentence would also be approximately the same as that imposed by this Court on at least one recruiter who pled guilty in two separate matters and admitted to conduct in a third matter, yet who did not cooperate."
Eight other defendants have been sentenced for their roles in the plot. Three others await sentencing.