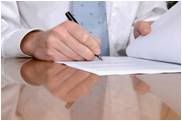 LAKEWOOD, WASHINGTON (JULY 25, 2011) – A Washington oncologist and his wife have been indicated on 20 counts of health care fraud, obstruction of justice and money laundering. Dr. Alfred Chan was additionally indicted on two counts of making false statements. Both defendants are scheduled to be arraigned on July 29 in U.S. District Court in Tacoma.
Dr. Chan and his wife, Judy Yuan Chan, allegedly billed Medicare and healthcare programs, both federal and private, for larger amounts of medications than the patients actually received. A whistleblower, a former employee of the Chans, first sued the couple using the qui tam provisions of the False Claims Act, which allows an individual to sue alleging fraud against the U.S. government.
Court documents allege that Dr. Chan would write the amount of medication to be given to a patient on a slip of paper and then pass it to his nurse. After the patient received the medication, the slip of paper was returned to the doctor for shredding. Chan allegedly then used a "Superbill" form and recorded a higher amount of medication than was actually given and more time spent giving the med, than was actually used. His wife prepared the bills and submitted them to Medicare.
Once the Chans realized they were being investigated, they attempted to hide their assets and failed to claim bank and brokerage accounts and properties owned on a financial disclosure form and allegedly transferred assets to keep them out of law enforcement's hands. These activities resulted in false statement, obstruction and money laundering charges.