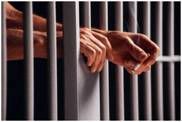 ORLANDO, FLORIDA – The U.S. Department of Justice announced that Alberto Laborde, 48, of Miami, was sentenced to six years and nine months in prison for conspiring to commit health care fraud and committing aggravated identity theft. His sentencing included repayment of the proceeds he received from Medicare, which amount to more than $3 million.
Laborde owned three separate shell companies, which billed Medicare for medical equipment in excess of $8.3 million. The equipment was not prescribed by a doctor as is required, nor did the Medicare beneficiary ever receive the equipment. Laborde used Medicare beneficiaries and medical doctors' names and identification numbers.
Laborde used nominee owners of the shell companies in order to hide his identity. Duniesky Hurtado, 28, also of Miami, was one of those owner nominees and received a 37-month prison sentence for conspiracy to commit health care fraud.