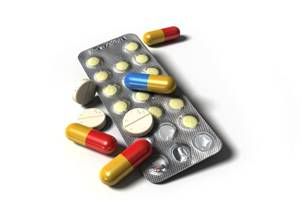 WASHINGTON D.C. – Peter Budetti, Washington's watchdog for Medicare and Medicaid fraud warns would-be program fraudsters that he's cracking down and plans to use technology and a new long-range, far-reaching strategy to do it.
The FBI estimates figures in the double- to possible triple-digit billions are lost annually to healthcare fraud, and the State of Florida, due to its high elderly population, leads the country in Medicare scams. Medicare fraud isn't limited to criminal practices by healthcare professionals, including nurses, doctors and pharmacists, but also business owners, Medicare beneficiaries, drug dealers and even organized crime groups defraud the fund.
The Crackdown
New applications to become Medicare healthcare providers will be subject to tighter screening, including fingerprinting and criminal background checks by the FBI, if the applicant demonstrates a high-risk potential. Budetti feels a new computer payment system, complete with new software and payment algorithms, will leave the Medicare/Medicaid programs far less open to fraudulent practices. Built into this new system is the capability of immediately suspending payments to providers when fraud allegations prove to be credible.
Budetti believes that smarter computers can outwit the would-be frauders of Medicare and Medicaid thereby saving the American taxpayers and the U.S. government billions of dollars per year.
Healthcare Fraud Blog Publisher, Attorney Robert Malove, is an expert criminal trial lawyer as recognized by The Florida Bar. Mr. Malove has extensive experience in the area of Medicare fraud defense.
Mr. Malove has extensive experience in the area of pill mill defense and represents the Florida Academy of Pain Medicine, Florida Academy of Physician Assistants, American Academy of Pain Management, and Florida Society of Neurology and has filed an amicus curiae brief in federal court challenging the constitutionality of the Florida statutes regulating the operation of pain clinics, i.e., pill mills.
If you, or someone you know is facing prosecution as a result of aggressive law enforcement activity of Medicare fraud, pill mills or doctor shopping, make sure you hire an experienced criminal defense attorney who is familiar with the issues.
Federal Healthcare Fraud Strike Force teams are currently operating in 9 locations: Miami, Los Angeles, Houston, Detroit, Brooklyn, Tampa, Baton Rouge, Dallas and Chicago.
If you or someone you know is a healthcare provider and in need of serious pill mills, doctor shopping or any healthcare fraud defense, please contact attorney Robert Malove, co-author of the noted treatise, WHITE COLLAR CRIME: HEALTH CARE FRAUD (West)(2010-2011 ed.) to arrange an immediate consultation.