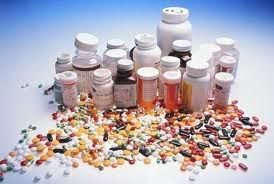 PALM BEACH COUNTY, FLORIDA (May 14, 2011) – South Florida, usually a premier destination for those desiring beautiful beaches, fine dining and luxury accommodations has become a major draw for out-of-state drug traffickers seeking, among other drugs, the popular narcotic painkiller, Oxycodone.
The out-of-towners, called "pillbillies" because of their connection to the Appalachian region, buy large quantities of prescription drugs, then head back to their home state to sell them. Local law enforcement resources have become overtaxed due to the large number of these out-of-state defendants frequently caught during a routine traffic stop.
The majority of offenders hail from Ohio, Tennessee and Kentucky and for the last five years, "pillbillies" have clogged up the Broward County court docket, which ultimately hits local residents' wallets. One day in jail costs the county $114 for each jailed defendant.
Florida's past lax regulations regarding prescription meds may have been to blame for the illegal trade gaining a foothold in the state. Florida legislators just recently tightened its grip on the pain management "pill mills," which may be netting more drug traffickers.
Miami doctor Bernd Wollschlager, past president of the Florida Academy of Family Physicians and staunch opponent of pill mills, reported that a pill mill doctor can make as much as $5,000 per day just writing prescriptions.
Healthcare Fraud Blog Publisher, Attorney Robert Malove, is an expert criminal trial lawyer as recognized by The Florida Bar. Mr. Malove has extensive experience in the area of health care fraud defense.
Mr. Malove has extensive experience in the area of pill mill defense and represents the Florida Academy of Pain Medicine, Florida Academy of Physician Assistants, American Academy of Pain Management, and Florida Society of Neurology and has filed an amicus curiae brief in federal court challenging the constitutionality of the Florida statutes regulating the operation of pain clinics, i.e., pill mills.
If you, or someone you know is facing prosecution as a result of aggressive law enforcement activity of pill mills or doctor shopping, make sure you hire an experienced criminal defense attorney who is familiar with the issues.
Federal Healthcare Fraud Strike Force teams are currently operating in 9 locations: Miami, Los Angeles, Houston, Detroit, Brooklyn, Tampa, Baton Rouge, Dallas and Chicago.
If you or someone you know is a healthcare provider and in need of serious pill mill defense, doctor shopping or any healthcare fraud defense, please contact attorney Robert Malove, co-author of the noted treatise, WHITE COLLAR CRIME: HEALTH CARE FRAUD (West)(2010-2011 ed.) to arrange an immediate consultation.