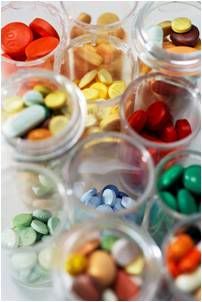 TAMPA, FLORIDA (AUGUST 1, 2011) – The Office of the Inspector General in the Department of Health and Human Services is now calling Tampa, "ground zero for pain clinics and prescription drug diversion." It seems Tampa has taken South Florida's place in the number of pill mill clinics supplying the illegal painkillers trade. Chris Rule of the Hillsborough County Sheriff's office said it likens back to the crack cocaine problem in the 1990s.
The death toll is rising. Out of 277 drug-related deaths in 2009, 199 of those could be attributed to an oxycodone overdose or other cocktailed drugs. And Rule further states that opiate-based painkillers are the easiest drugs to buy on the street these days. In order for the patients or dealers to get the drugs from the clinic, they need only submit to a blood pressure screening or an MRI.
Of the 70 pain clinics located in the county, 35 are in Tampa. Rule says he doesn't feel every clinic is illegal trading in prescription painkillers. Some operate within the confines of the law and "some are shady," he says.