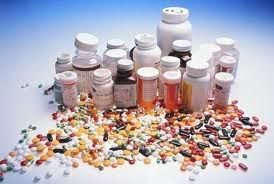 HARRISBURG, PENNSYLVANIA (AUGUST 8, 2011) – Dr. Rajendra Yanda, 47, who ran an osteopathic medicine practice out of his home, was charged with 11 counts of drug device and cosmetic act violations, four counts of dealing in proceeds of unlawful activity and one count of provider prohibited acts.
As part of their investigations, undercover agents were able to secure 50 prescriptions for a total of 2,180 narcotic pills. The precriptions for the incredibly addictive medications, included Percocet, Vyvanse, Adderal, Hydrocodone, Halcion, Valium and Xanax. Patient "visits" occurred in Dr. Yande's living room, exercise room or kitchen. No exam table was present, and the doctor did no type of physical exam; not even a blood pressure was taken.
Yande did not take any type of insurance, but instead had posted a price list in the waiting room, which set out his fee based on the number of narcotic prescriptions he would write. Patient visits could range from $70 to $250.
Pennsylvania Attorney General Linda Kelly stated that their investigation of Dr. Yande is ongoing.