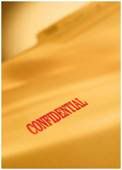 WEST PALM BEACH, FLORIDA, (AUGUST 10, 2011) – In a raid that seized patient files, computers and the license of a West Palm Beach physician, authorities alleged that Dr. John Peter Christensen had been doling out prescriptions for painkillers without performing patient exams.
Christensen, under investigation since 2008, worked with a father and son team of chiropractors, Joseph Wagner and John Wagner, in Daytona Beach to bill insurance companies for exams that were never performed. The chiropractors asked patients to sign blank insurance forms which would later be filled in to reflect a patient exam by Christensen.
Records from the Palm Beach County Medical Examiner's Office show that Christensen gave out prescriptions to six young men who later died of drug overdoses. Parents of two former patients who died of drug overdoses have also sued Christensen, with one case settled and one still pending.