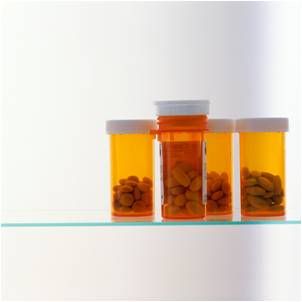 PALM BEACH COUNTY, FLORIDA (May 26, 2011) – State Attorney Michael McAuliffe and Sheriff Ric Bradshaw will co-host Palm Beach County's Prescription Drug Abuse and Pain Clinic Summit. The event takes place today, May 26, from 9 a.m. to 12:30 at the Clayton Hutcheson Agricultural Center.
The summit focuses on prevention of the consequences surrounding addiction and prescription drug dealing before they occur.
This is the summit's second year and since that time the number of pain clinics dealing in the illegal prescription drug trade has dropped significantly; due in part to law enforcement's wide-sweeping raids.
In February of this year, as previously reported here, raids of 11 pain clinics spread from Miami to West Palm Beach netted 23 arrests and more than $2.5 million in cash and vehicles. State Attorney McAuliffe believes that integrating the message of public health with enforcement helps officials refine their philosophy and not focus simply on arresting people.
Healthcare Fraud Blog Publisher, Attorney Robert Malove, is an expert criminal trial lawyer as recognized by The Florida Bar. Mr. Malove has extensive experience in the area of health care fraud defense.
Mr. Malove has extensive experience in the area of pill mill defense and represents the Florida Academy of Pain Medicine, Florida Academy of Physician Assistants, American Academy of Pain Management, and Florida Society of Neurology and has filed an amicus curiae brief in federal court challenging the constitutionality of the Florida statutes regulating the operation of pain clinics, i.e., pill mills.
If you, or someone you know is facing prosecution as a result of aggressive law enforcement activity of pill mills or doctor shopping, make sure you hire an experienced criminal defense attorney who is familiar with the issues.
Federal Healthcare Fraud Strike Force teams are currently operating in 9 locations: Miami, Los Angeles, Houston, Detroit, Brooklyn, Tampa, Baton Rouge, Dallas and Chicago.
If you or someone you know is a healthcare provider and in need of serious pill mills, doctor shopping or any healthcare fraud defense, please contact attorney Robert Malove, co-author of the noted treatise, WHITE COLLAR CRIME: HEALTH CARE FRAUD (West)(2010-2011 ed.) to arrange an immediate consultation.