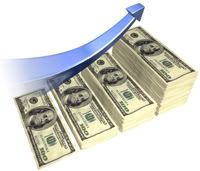 NASHVILLE, TENNESSEE – Renal Care Group and Fresenius thought they were done with the long-running whistle-blower case when the judge handed down a ruling stating Fresenius, who owns Renal Care, owed the government restitution in the amount of $19.3 million. But then a few more facts came to light. U.S. District Court Judge William J. Haynes Jr. reevaluated his previous ruling and handed down a new one…. to the tune of $86.2 million.
Before Fresenius bought Renal Care, a dialysis treatment center, Renal Care submitted fraudulent claims to Medicare for a higher tier of reimbursements than it was allowed. From 1999 to 2005, Renal Care filed claims for at-home equipment at the higher level while operating dialysis centers, but that reimbursement level is not available to companies who do both.
After Fresenius bought Renal Care and was later sued, Fresenius asserted that Medicare knew of the dialysis company's structure and still paid claims. Jane Kramer, Fresenius spokesperson stated that Fresenius had received word from the Department of Health and Human Services that the billing practices used by Renal Care were in accordance with Medicare's rules.
Kramer stated Fresenius will appeal the ruling to the 6th U.S. Circuit Court of Appeals and request a jury trial. "We are confident that, after a full jury trial with testimony and evidence, no liability will be imposed," Kramer stated.
Federal Healthcare Fraud Strike Force teams are currently operating in 9 locations: Miami, Los Angeles, Houston, Detroit, Brooklyn, Tampa, Baton Rouge, Dallas and Chicago.
Healthcare Fraud Blog Publisher, Attorney Robert Malove, is an expert criminal trial lawyer as recognized by The Florida Bar. Mr. Malove has extensive experience in the area of health care billing fraud and health care fraud defense. Mr. Malove is available to provide legal representation throughout the United States to individuals charged with committing health care fraud.
If you, or someone you know is facing prosecution as a result of aggressive law enforcement activity in the area of health care fraud, make sure you contact attorney Robert Malove, co-author of the noted treatise, WHITE COLLAR CRIME: HEALTH CARE FRAUD (West)(2010-2011 ed.) to arrange an immediate consultation.