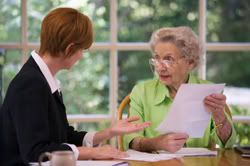 TROY, MICHIGAN – Charged with conspiracy to commit health care fraud and money laundering, a Michigan couple, Surya and Srinivas Nallani, ran a $9 million physicians home visit business.
From 2005 until February 2010, the company, Allied Geriatric Services, submitted fraudulent bills through its billing manager, Srinivas Nallani. His wife, Dr. Surya Nallani billed for home visits for times while she was out of the country or for time when the distance between two locations would have made same-day travel impossible.
The maximum sentence the charges carry is 10 years in prison and a $250,000 fine, however, attorneys for the U.S. are seeking forfeiture of the Nallanis' assets in the amount of $825,000 and two of their vehicles.