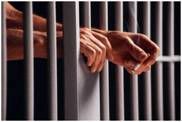 Fort Pierce, FL – Homero Izquierdo Ruiz could have been imprisoned for a maximum of 10 years for violating Title 18, Section 1347 of the United States Code. Instead, he was sentenced to serve two 39-month incarceration terms (which will run concurrently) on two counts of health care fraud. At the conclusion of his imprisonment, Ruiz will also have three years of supervised release. As restitution, Mr. Ruiz will also pay more than $1,000,000 to Medicare. Click here to read the official court judgment.
Stipulations of Fact in the Guilty Plea
According to the Criminal Complaint filed in US District Court for the Southern District of Florida, Fort Pierce Division, after purchasing Physical Therapy and Fitness in Martin County, Homero Izquierdo Ruiz, 46, of Miami, initiated fraudulent billing practices. The physical therapy practice received reimbursement for its rehabilitation services from Medicare Part A. In eight months from January to August 2010, the practice netted more than $500,000 in reimbursements from Medicare.
Additionally, Ruiz also bought Ebenezer Medical Services, Inc., in Miami Dade, which at one time operated as a pharmacy and received reimbursements from Medicare Part D as prescription drug coverage. When Ruiz purchased Ebenezer in May 2010, it was no longer operating as a pharmacy. Records from Medicare demonstrate that Ebenezer received more than $587,000 during the period of May 14, 2010 to August 13, 2010. Further, 16 doctors attest that Ebenezer filed false claims using their names and National Provider Identification numbers. Four other Medicare beneficiaries also filed complaints that bills listed prescription drugs that they never received.
Federal Healthcare Fraud Strike Force teams are currently operating in 9 locations: Miami, Los Angeles, Houston, Detroit, Brooklyn, Tampa, Baton Rouge, Dallas and Chicago.
Healthcare Fraud Blog Publisher, Attorney Robert Malove, is an expert criminal trial lawyer as recognized by The Florida Bar. Mr. Malove has extensive experience in the area of health care fraud defense.
If you, or someone you know is facing prosecution as a result of aggressive law enforcement targeting healthcare fraud, make sure you contact attorney Robert Malove, co-author of the noted treatise, WHITE COLLAR CRIME: HEALTH CARE FRAUD (West)(2010-2011 ed.) to arrange an immediate consultation.