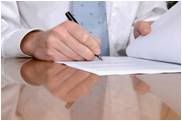 MIAMI, FLORIDA (JULY 11, 2011) – Dr. Alan Gumer, 64, of Tamarac, Florida said "it was the right thing to do," when asked by U.S. District Judge Patricia Seitz why he decided to plead guilty. Gumer was charged with one count of conspiracy to commit health care fraud and four counts of health care fraud.
Gumer was a psychiatrist with American Therapeutic Corporation, a Miami-based corporation with seven locations in South Florida and Orlando. Dr. Gumer admitted he signed evaluations and other documents for unnecessary mental illness treatment, and he did so without examining the patients or reading what he was signing. Gumer also admitted to signing prescriptions for patients that did not need the medications, to simply show Medicare that the patients qualified for an intensive form of treatment. As a result of Gumer's actions, ATC netted approximately $19.3 million.
Gumer will be sentenced in January 2012 and faces a maximum of 10 years and a $250,000 fine.