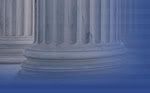 MIAMI, FLORIDA (JULY 26, 2011) – The Government Accountability Office recently issued a report stating the federal government's analysis systems for Medicare and Medicaid are "inadequate and underused." The report further reveals that the systems don't even analyze Medicaid data, and of the 639 analysts targeted for training with the system, only 41 have received it. The technology slated to save $21 million in Medicare and Medicaid lacks the formal planning for implementation, even though $150 million has been invested in the technology.
When the new system went live in 2009, it was intended for use by the Center for Medicare and Medicaid Services (CMS), contractors, law enforcement and state agencies, with access to the information shared across all states. Because funding for the software was delayed, the rollout date has been pushed to November 2011.
In the meantime, CMS has another fraud prevention technology program in the works, similar to the system that screens for credit card fraud. That contract came with a $77 million price tag. With approximately 4.5 million claims processed on a daily basis, rollout of these programs can't come fast enough for the taxpayer's wallet.