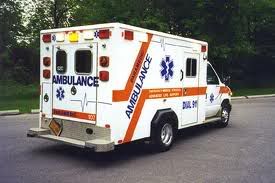 JACKSONVILLE, FLORIDA (May 9, 2011) – A Jacksonville doctor will be spending 28 months behind bars following her conviction of Medicare and Medicaid fraud. Janet Johnson-Hunter pled guilty to "conspiracy to conceal material facts in connection with the delivery of and payment for health care benefits, items and services."
Johnson-Hunter owns a private ambulance service which receives reimbursement for Medicare and Medicaid in accordance with the non-ambulatory condition of its patients. If a patient is able to walk or ride in a wheelchair, Medicare and Medicaid is less likely to reimburse the company for the patient's transportation. Johnson-Hunter told her employees to change patients' medical records to reflect a non-ambulatory condition.
Johnson-Hunter was fined $10,000 and ordered to pay $428,929 to Medicare and $46,165 to Medicaid as restitution for the fraud.
Healthcare Fraud Blog Publisher, Attorney Robert Malove, is an expert criminal trial lawyer as recognized by The Florida Bar. Mr. Malove has extensive experience in the area of health care fraud defense.
Mr. Malove has extensive experience in the area of Medicare and Medicaid fraud and represents the Florida Academy of Pain Medicine, Florida Academy of Physician Assistants, American Academy of Pain Management, and Florida Society of Neurology and has filed an amicus curiae brief in federal court challenging the constitutionality of the Florida statutes regulating the operation of pain clinics, i.e., pill mills.
If you, or someone you know is facing prosecution as a result of aggressive law enforcement activity of Medicare or Medicaid fraud, make sure you hire an experienced criminal defense attorney who is familiar with the issues.
Federal Healthcare Fraud Strike Force teams are currently operating in 9 locations: Miami, Los Angeles, Houston, Detroit, Brooklyn, Tampa, Baton Rouge, Dallas and Chicago.
If you or someone you know is a healthcare provider and in need of serious pill mills, doctor shopping or any healthcare fraud defense, please contact attorney Robert Malove, co-author of the noted treatise, WHITE COLLAR CRIME: HEALTH CARE FRAUD (West)(2010-2011 ed.) to arrange an immediate consultation.