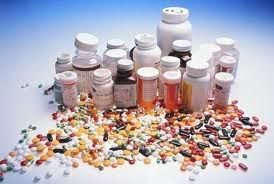 FORT LAUDERDALE, FLORIDA (July 6, 2011) – Armed with the new pill mill law, which took effect July 1, law enforcement officials have begun collecting narcotic pain killers and other addictive medications from doctors and clinics. The law effectively halted the dispensing of those medications by anyone other than a licensed pharmacist.
In a campaign deemed a "state of emergency" in combating prescription drug abuse by Florida Surgeon General H. Frank Farmer, Broward Sheriff's office and Florida Department of Law Enforcement officials combined efforts with the Florida Department of Health to visit one of the first targeted medical facilities, the Wellness and Pain Centers of Broward. Approximately ten officials arrived at 9 a.m. to confiscate pills.
Any medical office or clinic that has ordered at least 2,000 pills per month since the beginning of the year or with known history of questionable practices, can expect to receive a visit soon. Leftover sealed pills can be returned to the distributor for credit or refund or turned over to law enforcement where the pills will be destroyed.