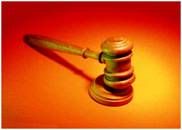 WASHINGTON D.C. (July 20, 2011) – The U.S. Departments of Justice and Health and Human Services are taking closer looks at Medicare reimbursements for motorized scooters. Given that more than 60% of the mobility aides were provided to people who did not qualify for them, the crackdown has begun.
Investigators uncovered that the average bill to Medicare for a motorized wheelchair, or scooter as they are sometimes called, is $4,018, but the device costs only $1,048 outright.
Scammers often target communities where English is not the first language, and Medicare beneficiaries may not realize that their billing info is being used to perpetrate Medicare fraud. Often the patient will turn over their information and either never receive a wheelchair or receive one worth thousands less. Unfortunately this scam can have long-lasting implications for the beneficiary. Should they later legitimately need a wheelchair, Medicare will consider only that they have already received one and will not pay for a second.