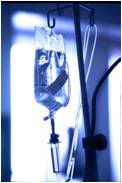 WASHINGTON D.C. – The U.S. Departments of Justice and Health and Human Services announced that Reynel Betancourt, 51, of Miami, Florida was sentenced to 77 months in prison for his part in a scheme to defraud Medicare of $9 million. Following the prison term, Betancourt will be subject to three years supervised release. He was ordered to pay $6 million in restitution.
While living in Michigan, Betancourt recruited patients for Dearborn Medical Rehabilitation Center, a clinic providing infusion and injection therapies to Medicare patients. Betancourt admitted he asked patients to sign paperwork documenting that they had received injections and medications which they had not received.
Betancourt's indictment originated in the Eastern District of Michigan, but after his arrest in Miami, the defendant agreed to a transfer of the case to the Southern District of Florida for his plea and sentencing. Betancourt pled guilty to one count of conspiracy to commit health care fraud and one count of money laundering.