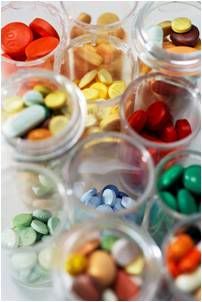 DESTIN, FLORIDA – Robert Bourlier, a Destin physician was convicted on 126 counts of illegal prescription writing and 17 counts of health care fraud during a three-week trial. Dr. Bourlier prescribed the medications in quantities that led his patients to abusing, misusing and eventually becoming addicted to the drugs. As a result of his malfeasance, two patients died.
More than 76 witnesses came forward to testify to the doctor's actions of continuing to write prescriptions after he knew the patients had become addicts or in some cases, overdosed. Even after learning that patients were shopping for more drugs or selling them, he continued to write prescriptions.
Two patients died as a result of Bourlier's drug dispensing practices: one from methadone and alprazolam and the other from hydrocodone and alprazolam. Because one of the deaths involves methadone, Bourlier faces a mandatory sentence of 20 years to life in prison. For each health care fraud conviction he could receive 10 years and for each count of illegal dispensing of prescription drugs, 20 years.
Bourlier's wife, Victoria Bourlier, aka Karen Victoria Ritchy, had earlier pled guilty to trying to cover up her husband's crimes by removing evidence at their home while law enforcement executed a search warrant at her husband's office. She faces a maximum sentence of 20 years.
Healthcare Fraud Blog Publisher, Attorney Robert Malove, is an expert criminal trial lawyer as recognized by The Florida Bar. Mr. Malove has extensive experience in the area of health care fraud defense.
Mr. Malove has extensive experience in the area of pill mill defense and represents the Florida Academy of Pain Medicine, Florida Academy of Physician Assistants, American Academy of Pain Management, and Florida Society of Neurology and has filed an amicus curiae brief in federal court challenging the constitutionality of the Florida statutes regulating the operation of pain clinics, i.e., pill mills.
If you, or someone you know is facing prosecution as a result of aggressive law enforcement activity of pill mills or doctor shopping, make sure you hire an experienced criminal defense attorney who is familiar with the issues.
Federal Healthcare Fraud Strike Force teams are currently operating in 9 locations: Miami, Los Angeles, Houston, Detroit, Brooklyn, Tampa, Baton Rouge, Dallas and Chicago.
If you or someone you know is a healthcare provider and in need of serious pill mills, doctor shopping or any healthcare fraud defense, please contact attorney Robert Malove, co-author of the noted treatise, WHITE COLLAR CRIME: HEALTH CARE FRAUD (West)(2010-2011 ed.) to arrange an immediate consultation.