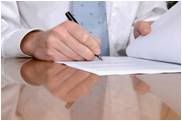 HARTFORD, CONNECTICUT – Dr. Mark Izard, 78, decided to end his medical career after 50 years of practice and settle a lawsuit brought by the U.S. Department of Health and Human Services for $2.2 million. Under the terms of the settlement the doctor did not have to admit any wrongdoing.
Investigators alleged that Izard submitted claims to Medicare and Medicaid for services he never performed. The investigation uncovered claims where Izard billed for care provided to nursing home patients that had been transferred to hospitals. At Hartford Hospital the doctor filed claims for services that were actually performed by residents and hospital staff. A detailed analysis of the billing records also indicated that Izard sometimes billed for more than 24 hours of medical services in a day.
Along with the financial arrangement, the settlement, deemed a "civil billing dispute", includes a ban on Dr. Izard and his practice from participating in federal health care programs for the next seven years. Dr. Izard, although not barred from practicing medicine, has chosen instead to retire after a 50-year career.
Federal Healthcare Fraud Strike Force teams are currently operating in 9 locations: Miami, Los Angeles, Houston, Detroit, Brooklyn, Tampa, Baton Rouge, Dallas and Chicago.
Healthcare Fraud Blog Publisher, Attorney Robert Malove, is an expert criminal trial lawyer as recognized by The Florida Bar. Mr. Malove has extensive experience in the area of health care billing fraud and health care fraud defense. Mr. Malove is available to provide legal representation throughout the United States to individuals charged with committing health care fraud.
If you, or someone you know is facing prosecution as a result of aggressive law enforcement activity in the area of health care fraud, make sure you contact attorney Robert Malove, co-author of the noted treatise, WHITE COLLAR CRIME: HEALTH CARE FRAUD (West)(2010-2011 ed.) to arrange an immediate consultation.