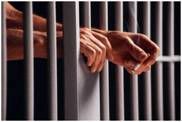 BATON ROUGE, La. (AP – Karen Rayburn, a 47-year-old Baton Rouge woman, who worked as a patient recruiter for several Louisiana durable medical equipment (DME) companies has been sentenced to 18 months in prison for her role in a Medicare fraud scheme. Rayburn pleaded guilty to one count of conspiracy to commit health care fraud In January.
The companies linked to the scheme allegedly submitted more than $21 million in bogus Medicare claims. Prosecutors say bogus prescriptions for leg braces, wheel chairs and other equipment that Rayburn obtained were used to submit fraudulent claims to the Medicare program.
The United States Probation office conducted a Pre-Sentence Investigation and determined that Rayburn's advisory guidelines offense level was 23 with a criminal history category of I. Her advisory guideline imprisonment range is 46 to 57 months.