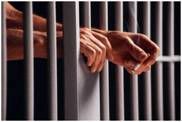 MIAMI, FLORIDA (AUGUST 4, 2011) – A former convicted drug trafficker who served five years now stands accused of defrauding Medicare of more than $11 million through his Miami-Dade home health care agency. Luis Alejandro Sanz billed Medicare for treatment to supposed diabetics who did not suffer from the disease or need home care nurses to inject insulin.
Sanz and his wife, Elizabeth Acosta Sanz, are charged with conspiring to commit health care fraud and money laundering. The pair were also charged with paying kickbacks to recruiters who provided the couple's agency, Ideal Home Health, with Medicare patients. U.S. Magistrate Patrick White viewed their alleged crimes as so egregious that at their arraignment he denied the defendants' bids for bond stating they were a flight risk.
Investigators found evidence of 40 separate bank accounts through which the couple divided the millions they received from Medicare, and still have not been able to trace all the funds received.