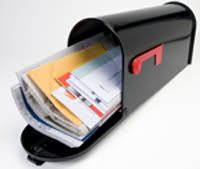 WHITTIER, CALIFORNIA – Clinical psychologist and co-founder of World Legion of Power bodybuilding organization Arnold P. Nerenberg, 69, was charged with seven counts of mail fraud in connection with workers' compensation claims made to the U.S. Postal Service. Also charged with two counts of mail fraud and two counts of making false statements to obtain workers' compensation were two co-conspirators and ex-postal workers Lois L. Washington, 47, from Inglewood and Cetric T. Fletcher, 51, from Long Beach.
Allegations contained in the indictment include that from June 2000 to April 2008, reimbursement for medical expenses arising from undiagnosed psychological conditions were claimed using fraudulent paperwork. The doctor also billed for treatment sessions performed while he was out of the country. An undercover Homeland Security Investigator posed as a patient and Nerenberg's paperwork secured disability pay from the U.S. Department of Labor for the patient's fear of dogs.
In total, Nerenberg billed the Postal Service for approximately $1 million in medical fees and received almost $500,000, as court documents state. Fletcher allegedly received over $200,000 and Washington allegedly received $145,000.
Court documents also reveal that workers' compensation wasn't the only insurer Nerenberg targeted. Investigators uncovered claims made to the Federal Employees Health Benefits Program.